Is your business delivering all that you envisioned when you launched it?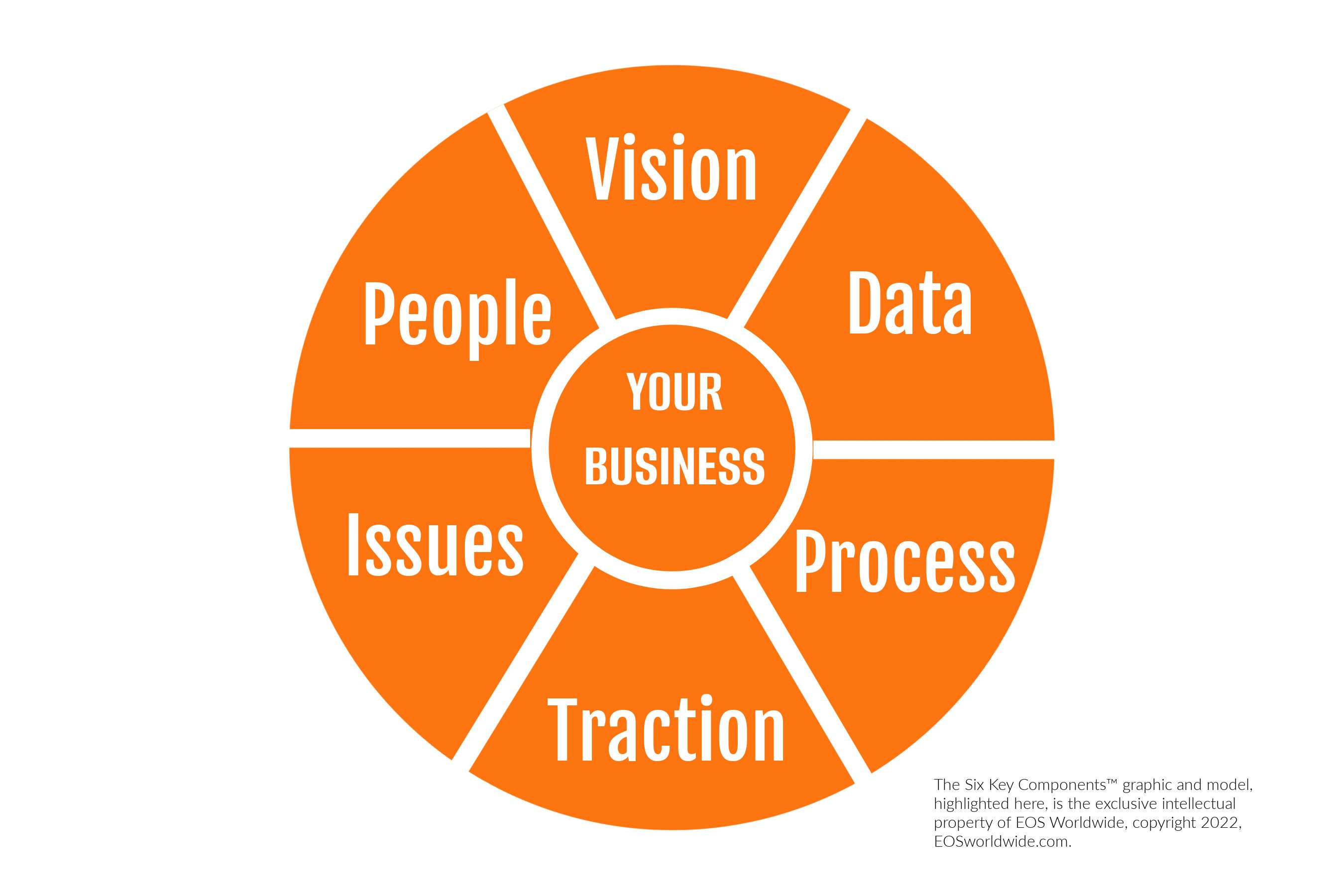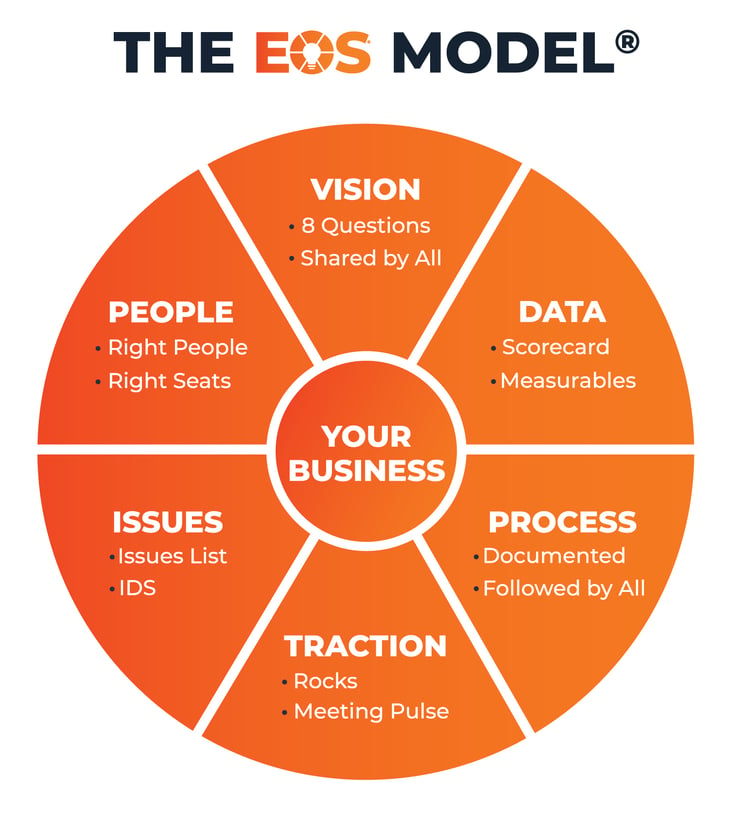 If you're like most entrepreneurs, you dreamt of having a business that was not only profitable but rewarding for you as an owner and for your team members. If instead, running your business has become stressful or frustrating, or if it is not delivering the financial freedom you imagined, then EOS (Entrepreneurial Operating System) may be the secret weapon you need to catapult your business to a higher level of profitability and contribution.
We covered the basics of EOS, the value to your organization, and a few of the key benefits of integrating EOS into business daily operations in our blog, CFO Minute: How Healthy is Your Current Operating System? EOS Explained. Integrating EOS into your business, and its Six Key Component, can help you and your leadership team zero in on your vision. It will also help instill focus, discipline, and accountability in every team member, and help build a cohesive, healthy organization.
The EOS system's Six Key Components are:
VISION – Create a long- and short-term vision, put it in writing, and share it with everyone in your organization.
PEOPLE – Create your organizational structure and then place the best and brightest in the right seats.
DATA – Define high-priority goals and metrics to measure progress and review them regularly.
ISSUES – Identify obstacles that prevent attainment of goals and quickly tackle them.
PROCESS – Document and share core processes to fine-tune your company's consistent operations.
TRACTION – Put focus on the most important things that elevate your business by taking disciplined action and being accountable.
Mastering these Six Key Components™ gives your business Traction® which is defined by EOS as bringing discipline and accountability into the organization – becoming great at execution – and taking the vision down to the ground and making it real. Following the EOS Model will help you be a better leader, will simplify the day-to-day work for the whole team, and you will all experience amazing results.
We help small businesses do big things in locations around the world
If your business isn't delivering all that you envisioned, or the current economic climate is making you rethink your business strategy, consider adopting EOS. One of the next steps in the EOS journey is finding an Integrator to guide you. We are more than happy to introduce you to professionals in our network with expertise and specialties that align with your needs. Let us know how we can help with EOS or any financial challenges your organization faces.
At All In One Accounting, we take businesses from financial chaos to business clarity and beyond. Click here for a FREE consultation with one of our accounting professionals.
---