AIOA's Nonprofit Audit Preparation Services help you focus on your mission, not your audit. Let us do the heavy lifting. We work to ensure you are always ready! Whether it is your first, or your tenth, a successful audit is critical for achieving your nonprofit's mission. And thoughtful preparation is the key to that success. Our experienced financial team can help you do things right the first time, saving you from unneeded complications and costs that distract you from your mission.
We eliminate issues before they occur.
We speak the auditor's language and teach you to do the same.
We format your financials as your auditor expects to see them, saving time and avoiding misunderstandings.
If there is an issue, we frame it in a way that puts you in the best possible light.


Here's a little bit about our process: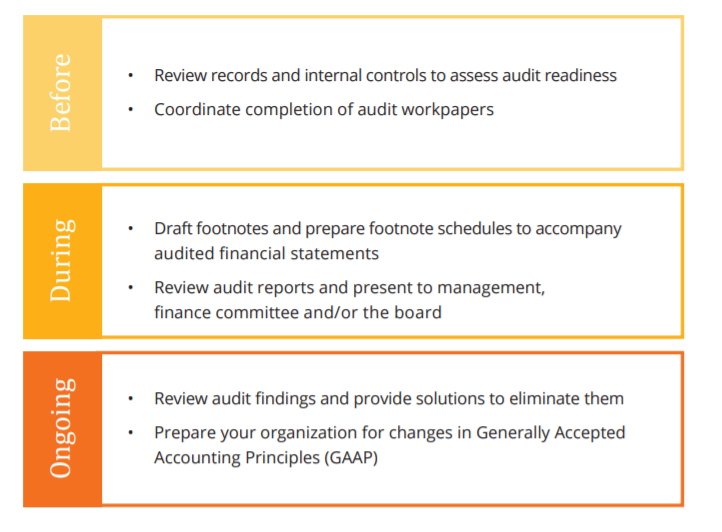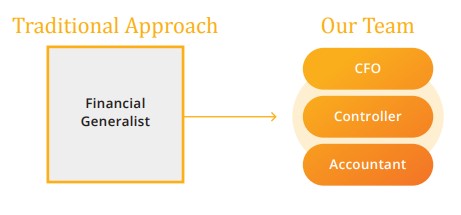 The traditional approach of assigning one financial generalist to be in charge of your audits may be a fine approach for very straight-forward, uncomplicated financial systems. However, it may not cover you if your nonprofit's system is multi-layered and very complex. We bring the roles to the table that intimately know each layer of the onion being peeled - an Accountant, Controller, and CFO. Each role provides their insight and expertise every step of the way, even as far as being onsite the day of the audit, to ensure you pass all levels with no findings, every time.
Annual audits are, by their nature, time-consuming but important activities. Taking a proactive approach, working through issues as they arise throughout the year, and working with partners who have been through an audit or two, with flying colors, will go a long way in making the process less disruptive for your organization. At All In One Accounting, we are proud of our clients' record for audits without findings. Let us do the same for you. Here's a PDF covering our process to share with your team to review or contact us today for more information.