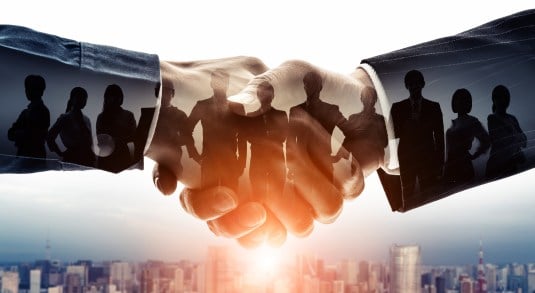 If you lead your business using EOS (Entrepreneurial Operating System), you know that the subject of People is one of the 6 core elements of building a thriving business.

Of course, you want to have the best and brightest people on your team, but how do you accomplish it in this very competitive landscape? There are a few things that EOS tells us to consider.
First, you want to have core value fit. What are your company's core values? If you don't know, take some time to reflect and define them. Each person on your team should have core value alignment with those of the company. This is a powerful tool to use when hiring new talent and evaluating your current staff.
Empowering your leaders' unique strengths and talents. Each member of your leadership team should rise to the peak of their abilities. They should be better at what they do than you, the business owner. They must be agile, able to embrace change, and excited to break through to the next level. All actions by leadership should be based on what's best for the company as a whole to reach its vision.
How complex is your organization? To accelerate growth, it's important to structure the organization in a simple, straightforward way, which enables operations to be predictable and systematized. Create your structure, then fill the seats with the best people. Delegating and elevating team members empowers them to grow, which steers the company's overall growth.


As expected, it all begins at the top.

Two key positions at the leadership level are the Visionary and the Integrator. The Visionary is often the owner of the business. He or she has an entrepreneurial spirit, is a generator of innovative ideas, a solver of high-level problems, and a relationship builder. The Integrator understands all the major functions of the business – sales, marketing, operations, finance, an more – and is the glue that holds all the pieces of the business together. Clarifying roles and establishing the natural authority of the roles will go a long way in aligning top talent throughout the business from there.
Is every person on your team playing to their strengths?



Regular evaluations of each team member, starting with leadership, will reveal possible weaknesses. Ask these questions about each team member. Do they understand the culture? Do they understand their role? Do they know how to execute their job? Do they have a desire to success and the ability to do so?

It may sound harsh, but when it comes to people that don't have core value fit or work at a rock-star level, you may be better off parting ways - in many ways, a win-win for you both. Let that person move on to find a scenario that meshes better with their personal vision and goals, and you then focus your energy on recruiting and nurturing resources that align with your core values, culture, and performance expectations. Your business will be stronger as a result, and be better positioned for growth.
Have questions about if EOS is right for your small business or nonprofit?



https://allinoneaccounting.com/contact/

If you have questions about EOS or other financial challenges for your organization, please let us know how we can help. At All In One Accounting, we take businesses from financial chaos to business clarity and beyond. Our elite team of Accountants, Controllers, and CFOs are ready to help you in these uncertain times. Want a free consultation with one of our accounting professionals? Just let us know.


---