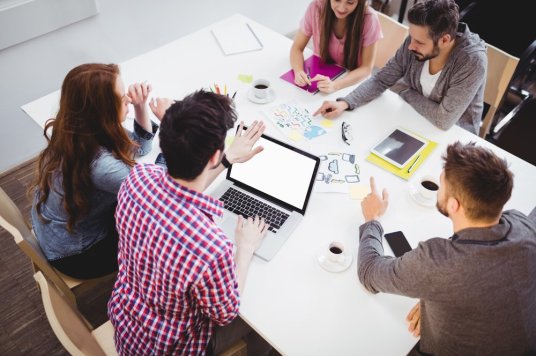 Exit Planning
As a successful business owner, you would likely agree that it is important to plan ahead in order to grow your business, stick to your budget, and make a profit. But as we are all aware, life is uncertain and changes can come unexpectedly. For that reason, it is equally important to prepare an exit plan for your company.
An exit plan is a detailed plan of a how a business owner intends to sell or pass on their ownership in the company. Creating a realistic exit plan or strategy is important for multiple reasons. First of all, it can help you to avoid surprises and help you feel prepared when the time comes to pass on your business. Second, if you are needing to exit your business due to extenuating circumstances (ie. Health issues), being prepared ahead of time can help you reduce stress in your personal life. Third, having a good exit plan can be a significant part of planning for retirement.
In this article, we will discuss:
What to consider when exit planning
How often you should revisit your plan
Metrics for exit planning
What to Consider When Exit Planning
There are two different types of exit strategies that can be considered, internal and external. Each strategy has its own pros and cons and can be decided based on various circumstances such as how soon the exit needs to occur.
Internal exit strategies involve selling the business to an employee, family member or other partner. It is generally the quickest and smoothest way to transition the company. The downside with this strategy is that there can often be a lack of objectivity and bargaining. It can also leave a lot of money on the table and may cause issues in your personal life and relationships.
External options require correct timing in the market. These exit strategies involve either liquidating the business and selling all of your assets, selling the business to an outside buyer, or selling privately owned stock to the public. Liquidating your business is generally quick and easy, but it is not nearly as profitable as other options. Selling your business to another business (acquisition) can be more profitable if the right buyer is found, but it can be a difficult to find and secure the right buyer. This process can often be messy and time consuming. IPO requires a lot of prep work and it can be expensive to go public, but this strategy can be very profitable if done correctly. It is important to note that in order to use this strategy, your business must be in tip top shape. For that reason, this option is limited to a very few number of small businesses.
Your goal when planning an exit strategy can depend on the condition of the business at the time when you are exiting the business. Is your goal to maximize profits for a successful business or minimize losses for a failing business? Being able to answer this question will likely help you choose the best exit strategy for your business.
How Often Should You Revisit Your Plan?
How often you revisit your plan can depend on the condition of your business. If business is booming, now would be a good time to capitalize on that. If your business is not going as planned or you are ready to leave, now would be a good time to start planning. Some business owners will start thinking about their exit plan when they start their business. This in a way helps them to model the business model off of how they want to exit in the future. Depending on their exit strategy, some owners start considering their options 3-10 years in advance of when they actually plan to exit their business. Whatever exit strategy you choose, planning must be revisited if there are significant changes in the economy and market.
Metrics for Exit Planning
If selling your business is the strategy that you are leaning towards, it is required to complete a thorough and professional business valuation. This will help you to get an accurate picture of what the business can be sold for. Other things to consider include your business' profitability, the condition of your company's books, the growth rate, liquidity ratios, current and expected market conditions, and any big changes expected in the economy.
As we have considered, there are a number of factors involved in creating a successful business plan. Deciding on the type of exit plan that is best for your company, revisiting your plan, and considering the metrics for your plan can involve a considerable amount of time and effort. But as you have likely experienced when planning for other aspects of your business, giving a little forethought often makes your business process run smoother and can even reduce stress in your personal life. For that reason, putting time into developing a reasonable exit plan will likely be well worth the effort.
Learn More
Click here to get more information on Exit Planning or to connect with a CFO from our team to help answer your questions.
---
At All In One Accounting, we take businesses from financial chaos to business clarity and beyond. Our elite team of Accountants, Controllers, and CFOs are ready to help you in these uncertain times. Visit our website here for a free consultation with one of our accounting professionals.
Follow On Facebook | Learn More About All In One Accounting | Contact Us