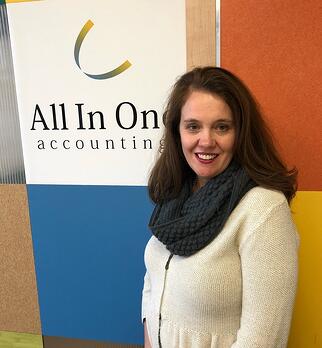 All in One Accounting is proud of the stellar reputation its associates have built. Kerri Cayo, one of our 15 Controllers, is one of those associates who strive every day to maintain that reputation. Her easy-going style, friendliness, and the wealth of experience she brings to the table are just a few of things her clients appreciate.
A controller manages the big picture from an accounting standpoint, so in addition to being an experienced accountant, a controller needs to be strategic, be a strong problem-solver, have great communication skills, and be extremely organized. All of which Kerri excels at.
Kerri has been part of the All in One Accounting team since 2018. She brought with her a passion for client service and an extensive body of experience that ranges from large corporations to small business owners to nonprofits. Kerri holds a B.A. in Business Administration from the University of MN Carlson School of Management. Her interest in business administration led her to a large, local retailer where, as a merchandise planning manager, she prepared financial plans and monthly forecasts; allowing her to continually adjust inventory to maximize profit.
Taking what she learned, Kerri launched a fitness franchise where she created financial models to maximize profitability through the skillful management of expenses and cash flow. She, later, served as treasurer of a nonprofit organization where she led the budgeting process and was able to identify and implement efficiencies in their financial work flow.
Kerri enjoys the process of taking plans and turning them into financial models give tangibility to those plans and thus help clients make better informed choices. One of Kerri's clients, a start-up business, brought her into their planning in the pre-revenue stage. Knowing what they wanted to do, Kerri created financial models that showed them a path reaching break-even within a year. Another of her clients, a professional services firm, brought Kerri in to help them re-evaluate their budget, and, through modeling, she helped them see that their current plan would put them on a path to a negative year-end outcome. She was able to offer guidance that, instead, resulted in a profit for the business.
Kerri's motivation stems from her understanding of the bravery and courage it takes to start and run a business. She knows, from experience, how hard entrepreneurs work, and she's driven to help them bring home the profitability and the paycheck they deserve.
At All In One Accounting, we are here to empower business owners in At All In One Accounting, we take businesses from financial chaos to business clarity and beyond. Our elite team of Accountants, Controllers, and CFOs are ready to help you in these uncertain times. Visit our website here for a free consultation with one of our accounting professionals.
Follow Us On Facebook | Learn More About All In One Accounting | Contact Us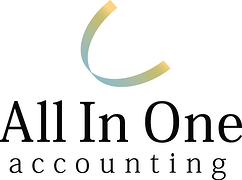 Tags: Resources